Men's Boots (View All)
Women's Boots (View All)

Brands

Carolina Boots
Converse Shoes
Corcoran Boots
Doc Martens Boots
Double H Boots
Florsheim Boots
Gearbox Boots
Georgia Boot
Golden Retriever Boots
Matterhorn
Nautilus Shoes
Rocky Boots
SkidBuster Shoes
Third Watch Boots
Thorogood Boots

Product Options

6 Inch Boots
8 Inch Boots
9 Inch Boots
10 Inch Boots
12 Inch Boots
Combat & Duty Boots
Hospital/Nurse Shoes
Hunting Boots
Insulated Boots
Postal Certified
Restaurant Shoes
Waterproof Boots
Wellingtons (Pull-Ons)
Western Boots
Made In The U.S.A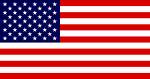 Georgia Boot Men's 8" Arctic Toe™ Waterproof Insulated Work Boot G8013 - Buffalo Brown
Click to Shop All Georgia Boots!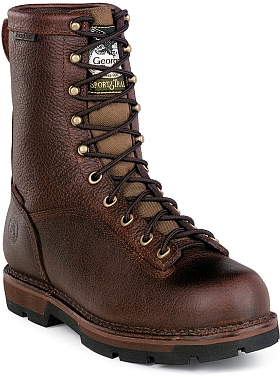 Click To Purchase Men's Georgia Work Boot G8013
BUFFALO BROWN
Arctic Toe™ Technology
Georgia Waterproof System
Waterproof Leather
Removable Polyurethane Orthotic Insert
Repairable Goodyear Welt Construction
Fully Lined with Breathable Moisture Wicking Material
Steel Shank
EVA Midsole
Lightweight Rubber "Cutter" Outsole
Georgia Boot
Georgia Boot has been producing quality work boots and work shoes since 1937. As a leading producer of work boots, Georgia Boot continues to revolutionize the work footwear industry by introducing new and innovative technology. For instance, Georgia Boot's Comfort Core® provides ultimate cushioning while keeping your feet cool and dry. Another technology used in many Georgia Boot styles is SPR® leather for toughness and abrasion resistance, which are commonly sought-after features for farm boots. Gore-Tex® is an option used in many Georgia Boot work boots for waterproofing. For added warmth, Georgia Boot uses Thinsulate™ insulation in several work boot styles. Some Georgia Boot styles have Cambrelle® linings to wick away moisture and keep your feet dry. Also a common feature in Georgia Boot work boots is the Vibram® outsole for superior traction and oil resistance. So, if you're looking for a tough, comfortable work boot or farm boot, you'll want to check out our selection of Georgia Boot styles. We offer Georgia Boot work boot styles ranging from lace-up options to slip-on shoes or Wellingtons.
Looking for Safety Toe Work Shoes? Try Steel-Toe-Shoes.com for Over 500 Styles
Get the Best at Midwest!
Fast, Free UPS Shipping on All Orders (no minimums)
Experienced, Knowledgeable, and Trusted Customer Service Agents
Fast, Easy & Secure Online Ordering
Toll-Free Phone Orders Accepted (M-F, 9:00 - 5:00 Central Time)
Huge Selection of Over 500 Styles of Work Boots & More
Over 75 Years of Combined Footwear Experience